DTV wins national competition
The first "European Team Match" was held in Cambrils (Spain) and was a big success for DanceSport Europe and the organizer.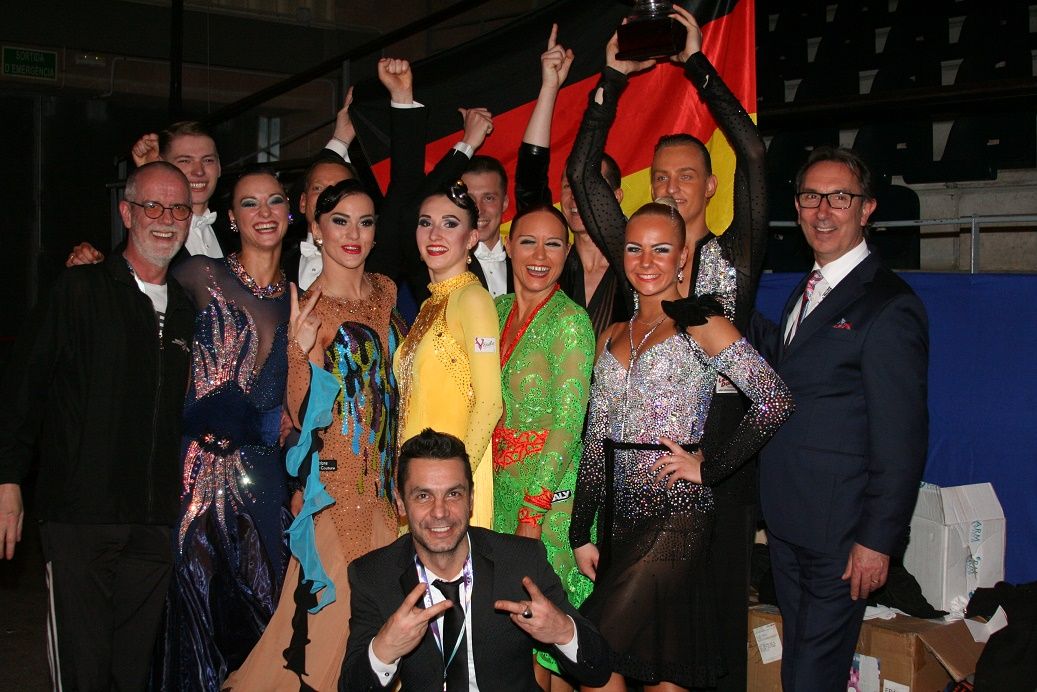 The still young European association "DanceSport Europe" organized its first own competition, a team match between ten European countries. The teams consisted of couples in the age groups U 21, Adults and Seniors I in Standard and Latin.
The team Germany won this premier with a slight lead. The largest share contributed the two senior couples Andreas Hoffmann / Isabel Krüger (Latin) and Thorsten Strauss / Alma Marit Herrmann (Standard) winning 20 points to the overall result of 66 points.
The medals
1. Germany (66)
2. Romania (63)
3. Spain (56)
The results table can be found here.
Team Germany:
Dominik Stöckl/Katharina Belz, TSZ Stuttgart-Feuerbach
Valentin und Renata Lusin, TD TSC Düsseldorf Rot-Weiß
Thorsten Strauß/Alma Marit Herrmann, TSA im VfL Pinneberg
Daniel Dingis/Natalia Velikina Grün-Gold-Club Bremen
Zsolt Sándor Cseke/Malika Dzumaev, Grün-Gold-Club Bremen
Andreas Hoffmann/Isabel Krüger, TSC Excelsior Köln