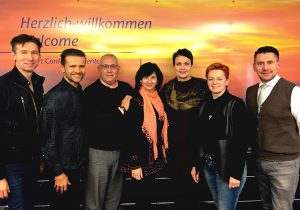 All seven members of the Managing Committee of DanceSport Europe held their first meeting of the year in Frankfurt. They worked on the extensive agenda and were disussing about the next steps for the strategic ideas and plans for DanceSport Europe.
The preparations for the Annual General Assembly, held in Singapore on Saturday 10.06.2017 from 18.30 h were adopted.
Various projects and competitions under DSE were discussed. The DSE European Championship of National Teams 2017 is held on Sunday 16.04.2017 in Cambrils (Spain).