On June 7th the WDSF Continental Association of Europe Annual General Meeting took place in Budapest Hungary.
One of the topics on the agenda was the election of the new Managing Committee.
Here by we are happy to announce the new members with in this committee:
Robert Wota (POL) President
Davide Cacciari (ITA) Vice President
Cristian Parnescu (ROU) General Secretary
Sergey Belyaev (FIN) Treasurer
Frederic Mosa (FRA) ordinary member
Alberto Rodrigues (POR) ordinary member
Guy Rosen (LUX) ordinary member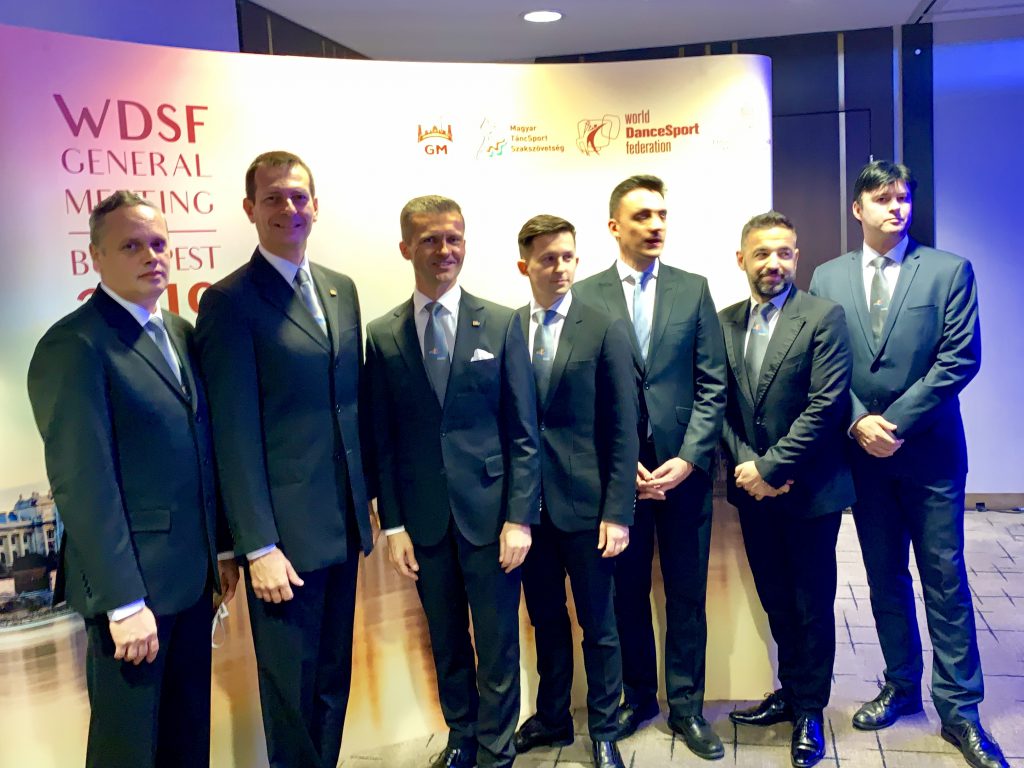 We congratulate each and everyone and wish them good luck in achieving their goals in this new chapter of DanceSport Europe!