On June 9th the WDSF Continental Association of Europe Annual General Meeting took place in Madrid (Spain) in the prestigious headquarters of the Spanish Olympic Committee.
The Agenda of this Annual General Meeting has also provided the election of the new Managing Committee.
We are here by announcing the new members of this committee:
Robert Wota (POL) President
Mircea Gavrila (ROU) Vice President
Luigi Bodini (GEO) Secretary General
Ludwig Wieshofer (AUT) Treasurer
Pietro Braga (ITA) Ordinary Member
Valdis Skutans (LAT) Ordinary Member
Albert Hakobyan (ARM) Ordinary Member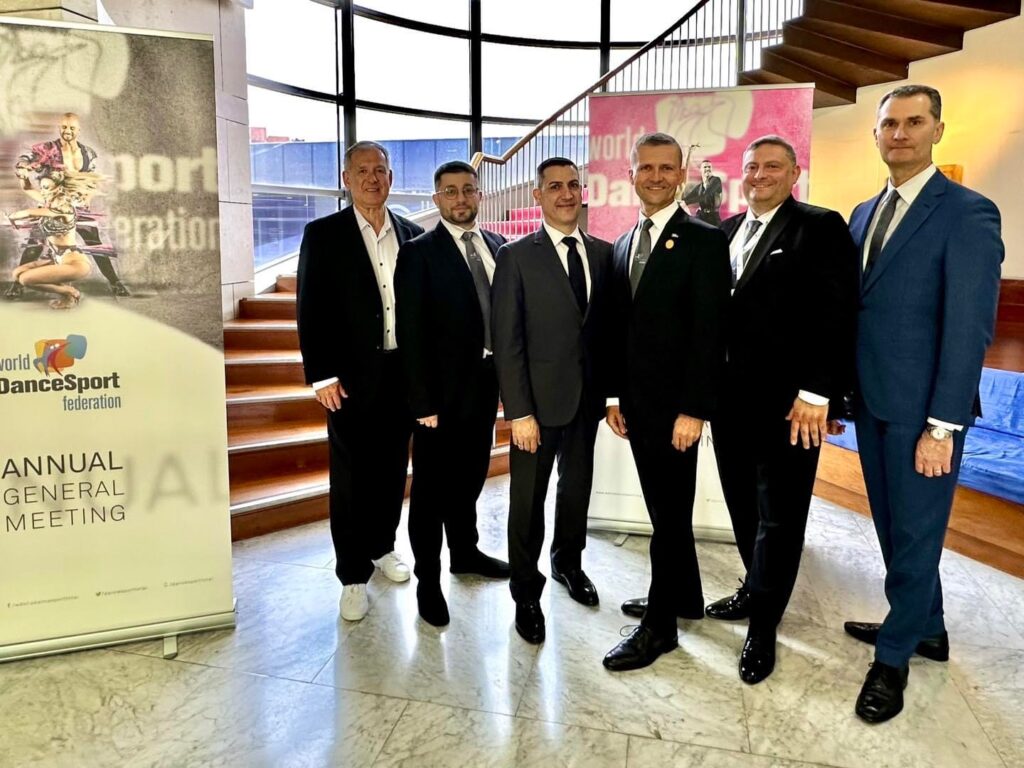 Thanking the outgoing members for their job, we congratulate the new members and we wish good work to all members of the Managing Committee. We are sure that they will serve Dance Sport Europe in the best way to achieve the most important goals.
Thank you once again to the Federation Espanola de Bailo Deportivo for the really warm welcome and the fantastic hospitality.
We look forward to all of you in 2024.